Thursday, 13 September 2018
Where to eat in Stonehaven
Stonehaven is a beautiful seaside town in the North East of Scotland, 16 or so miles south from the centre of Aberdeen. It's a friendly, welcoming town, recently one of 35 finalists nominated by followers of Hidden Scotland in their quest to find the most beautiful town in Scotland. Stoney, as the locals call it, has a population of about 11,000 and it has a fine history, most properly explored through a visit to Dunnottar Castle.
Stonehaven has an amazing selection of places to eat, as traditional as fish and chips and as diverse as ice cream or curry. What's definitely true is that you'll always be able to find somewhere to have a bite to eat, whatever you're after, no matter the time of day, and whatever your budget may be. All you have to do now is decide where you want to go first!
Hotels
---
The Ship Inn
5 Shorehead, AB39 2JY, Tel: 01569 762617, www.shipinnstonehaven.com
The hotel restaurant is evocatively titled The Captain's Table and boasts tremendous views of Stonehaven's harbour, from inside or on the terrace. As you may imagine, the fish dishes and seafood here is a speciality, as well as a choice selection of steak and chicken, pasta and burgers.
Number 44
44 Allardice Street AB39 2BU, Tel: 01569 762979, www.number44.net
The largest hotel in town, Number 44 or N44 as it styles itself, declares that 'seasonality and local produce are at the heart of No.44' and who can ask for more? Main courses cost around the £11.00 mark, with range of familiar and not so familiar dishes.
Belvedere Hotel
41 Evan Street, AB39 2ET, Tel: 01569 762672, www.belvederestonehaven.co.uk/restaurant
With a wide range of vegetarian and gluten free choices on the menu, this is good honest fare, with sandwiches, jacket potatoes and the like for lunch, with a bistro menu for dinner, which also includes a children's menu.
The Marine Hotel
9 – 10 Shorehead, AB39 2JY, Tel: 01569 762155, marinehotelstonehaven.co.uk
Self-described as a 'contemporary restaurant on the first floor with excellent views over the harbour', the Marine Hotel restaurant is home to excellent seafood and Belgian bottled beers. With light bites, children's menu and ever-changing dinner and lunch menus, don't forget to book before you arrive.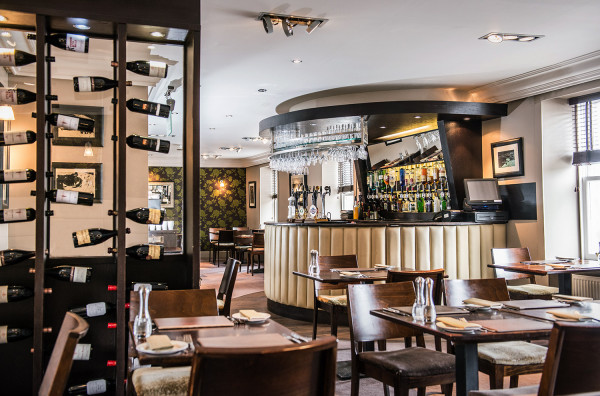 The Station Hotel
Arduthie Road, AB39 2NE, Tel: 01569 762277, www.stationhotelstonehaven.co.uk
High Teas are something of a Scottish tradition and it's one the Station Hotel takes very seriously, with a minimum party size of 12 people, booking is required. There's also full lunch and dinner menus and a gluten free option, all featuring public classics, grills, fish, burgers and desserts.
Restaurants and Cafes
---
Kirktown Garden Centre
Kirktown of Fetteresso, AB39 3UP, Tel: 01569 764343, www.kirktowngardencentre.co.uk
Breakfast? Lunch? Coffee & Cake? It's all here at Kirktown Garden Centre, with fresh food and home-baking, there's something for everyone. Breakfast is served until from 9:00 to 11.30am and Lunch until 3.30pm. Serving a range of hot, cold and alcoholic drinks, the restaurant closes at 4.30pm each day.
The Tolbooth Seafood Restaurant
Harbour, Old Pier, AB39 2JU, Tel: 015469 762287, www.tolbooth-restaurant.co.uk
With an a la carte menu, the Tolbooth is 'renowned for its innovative seafood'. Offering lunch, dinner and private dining, the menus change four times a year to reflect the season and availability. Scallops, Shetland Mussels, Salmon, Lobster from May until September and other delights should tempt you in for that special occasion.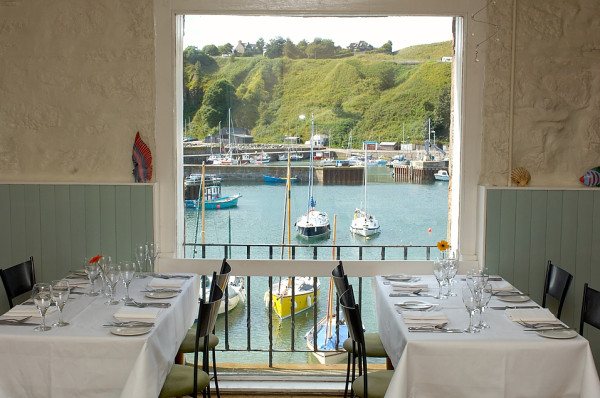 Fish and Chips
---
The Bay Fish & Chips
Beach Promenade, AB39 2RD, Tel: 01569 762000, thebayfishandchips.co.uk
The award-winning Bay Fish & Chips offers 'local, sustainable and delicious' fish and chips and assorted accompaniments to take away and eat at your convenience. Positioned right on the sea front and often with queues outside the door, it's one of Stonehaven's most cherished take-away eateries.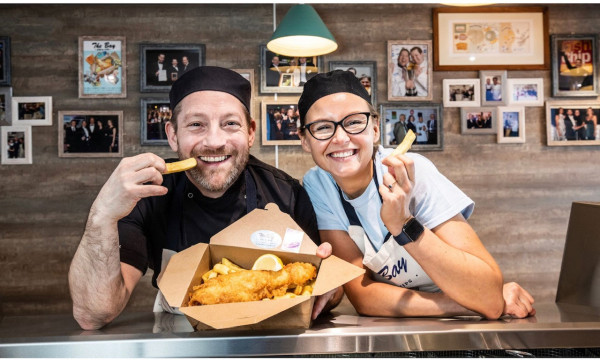 The Carron Fish Bar
1 Allardice Street, AB39 2BN, Tel: 015469 765377,
www.tripadvisor.co.uk/Restaurant_Review-g793710-d3673910-Reviews-The_Carron_Fish_Bar-Stonehaven_Aberdeenshire_Scotland.html
Although it now has a new name, this is the fish & chip shop responsible for the original deep-fried Mars bar, and judging by its TripAdvisor reviews, is well worth a visit.
Indian
---
Carron to Mumbai
20 Cameron St, AB39 2HS, Tel: 01569 760460, www.carrontomumbaistonehaven.co.uk
Everyone loves an Indian and this is an Indian with a twist. Opened in the Summer of 2018, Carron to Mumbai offers an a la carte menu where you'll find new surprises and old favourites. All ingredients are sourced locally and served in the most sumptuous of sumptuous Art Deco settings.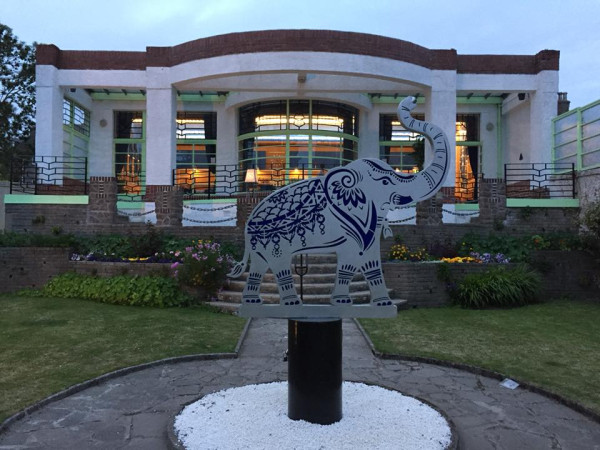 Chinese/Thai
---
Royal China
5 Barclay Street, AB39 2BJ, Tel: 01569 765030,
www.royalchinastonehaven.co.uk/restaurant
Offering both Chinese and Thai cuisine, the Royal China has a great menu covering all your favourite Chinese and Thai dishes, with special buffet nights on some evenings offering great value for all the family.
Ice cream
---
Aunty Betty's
Beach Promenade, AB39 2RD, Tel: 01569 763656,
www.facebook.com/auntybettystonehaven
With an impressive 16,000 Likes on Facebook, Aunt Betty's must be doing something right. Serving wonderful and uniquely named ice cream desserts to die for, customers come from all around for their sweet delights (normally after popping to the Bay for their chips!)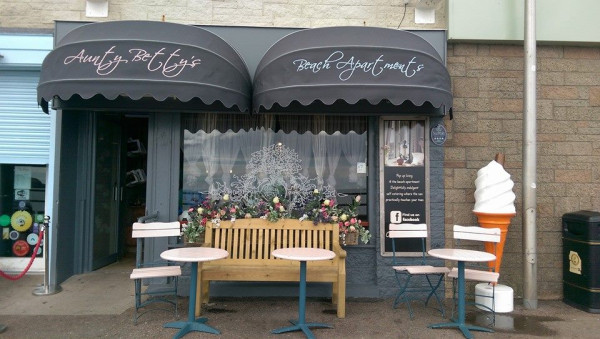 E Giulianotti's
12-14 Evan Street, AB39 2EQ, Tel: 01569 762444, www.facebook.com/giulianottis
It's a traditional Italian gelataria with homemade artisan ice cream, sorbets, frozen yogurts and sweets. An Aladdin's cave of glorious sweets sold by the quarter, it's my go-to shop for birthday treats and stocking fillers. What more do you want? An ice-cream cake? Yes ... they do those too!